The UK fans have been waiting for the Junior Bake Off season 8 after seven glorious seasons of the show. This latest season of Junior Bake off starts today on Channel 4, which is exclusively available only for the streaming audience living in UK. However, since the last 7 seasons were a huge hit all over the world, we at Binge Access will tell you all about getting this show outside UK region.
The format of Junior Bake Off season 8
The reality tv show of Channel 4, Junior Bake Off premiers with its season 8 today for the audience in UK. This show is about full family fun where young kids go against each other in a Baking contest. The show follows the same format as its parent show The Great British Bake off. The contestants are of the ages between 9 to 15 years of age who lock horns with each other to become the champion of The Junior Bake Off season 8, 2023. In every episode, the kids are put through different challenges such as make different kids of bakes, such as signature bakes, showstopper bakes, birthday bakes, themed bakes, and many more.
The children and young adults have to show their creativity and uniqueness while preparing the bake they are asked for. This show is only available in UK if you want to watach Junior Bake Off Season 8 in US or anywhere outside UK then we recommend Nord VPN for it.

The cast & contestants of season 8 Junior Bake Off 2023
The cast of the show includes:
| | |
| --- | --- |
| Name | Role |
| Harry Hill | Host of the show |
| Ravneet Gill | Judge # 1 |
| Liam Charles | Judge # 2 |
The show consists of 2 judges & a host
The show includes nine kids & young adults as contestants of Junior Bake off, they are:
| | | |
| --- | --- | --- |
| Name | Age | City |
| Oliver | 11 years old | Sheffield |
| Imogen | 9 years old | Bath |
| Ezekiel | 12 years old | Leeds |
| Dolly | 10 years old | Cheshire |
| Charlie | 9 years old | East Sussex |
| Annabel A  | 11 years old | Belfast |
| Alfie  | 9 years old | East Sussex |
The contestants of The Junior Bake off season 8 on Channel 4
How to access Channel 4 with a VPN outside UK
Channel 4 is solely for the streaming audience of UK, and that is why Channel 4 is not available outside UK. But with a VPN you can get Channel 4 anywhere in the world and stream its shows online.
Select and VPN service and sign up for it, we recommend Nord VPN.
Download Nord VPN app in you device & log in with your ID and password provided by you.
Log in to Channel 4, search for your favourite show and stream it online from anywhere in the world.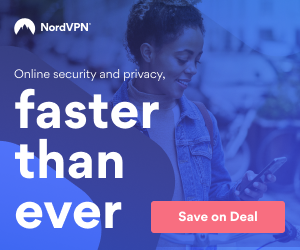 FAQs
Why is Channel 4 unavailable in US?
Channel 4 is inaccessible in United States because it is British streaming channel which is only supposed to be accessed from UK. If you want to get Channel 4 in US or Canada or anywhere else thenn you should get a VPN.
What is the release date of Junior Bake Off 2023 season 8?
The season 8 of Junior Bake off releases on Monday the 16th January, 2023 on Channel 4 UK.
What time will Junior Bake Off season 8 will come on live?
Junior Bake off 2023 will came on air at 5:00 PM Local UK time on Channel 4.
What is the schedule of episodes of Junior Bake off season 8?
You can watch all the episodes of Junior Bake off on every week day from Mondays to Fridays at 5:00 PM UK time.
What IMDB rating does Junior Bake off season 8 has?
The show enjoys the rating of 7.7/10.
More streaming information from Binge Access