Barry season 4: Complete insights
The HBO's show is finally coming to an end (well at least that is being rumoured). Binge Access brings you complete insights on Barry Season 4. We bring you complete information on its storyline, its characters and much more. HBO Max was full of treats in 2022 with great streaming shows to watch, but one name topped them all as Barry leaves all of them in dust. This comedy-drama series by the HBO Max shows Bill Hader's hitman as he tries to leave it all and become a good guy by trying his luck in acting.

Is there any Barry season 4 release date?
Binge Access tried its level best but couldn't find any specific release date for Barry season 4, as of right now we can only say that season 4 Barry will release somewhere later in 2023.
When the shooting ended for Barry season 3 last year in June, the crew started working on the season 4 Barry immidiately. Bill Hader started directing season 4 of Barry as the season 3 was being aired on Hbo Max.
"Bill, Alec, and the entire cast and crew delivered an exquisite third season of Barry, it's a masterful blend of laughs and suspense. I'm so happy to announce that we are picking up the fourth season."

Amy Gravitt – EVP Programming HBO
Will there be a season 4 of barry?
Will there be a barry season 4? The answer to this question is YES. It is already confirmed by the representatives of HBO Max that the show will go for contesting other shows at the Emmy Awards of 2023, and HBO will release it right in time. Henry Winkler stated at the recent Golden Globe awards that the Barry season 4 has completed shooting and the show is now in its post production stage.
"I cannot talk to you about that because they will come and take my grandchildren. They are so strict, I cannot say a word other than it's on HBO and it's called Barry"

Henry Winkler at Golden Globe Awards 2023
Barry season 4 cast details
The cast of Barry season 4 will have following faces gracing your screens:
| | |
| --- | --- |
| Actor | Character |
| Bill Hader  | Barry Berkman |
| Sarah Goldberg | Sally Reed |
| Henry Winkler | Gene Cousineau |
| Stephen Root | Monroe Fuches |
| Anthony Carrigan | NoHo Hank |
| Michael Irby  | Cristobal Sifuentes |
| D'Arcy Carden  | Natalie Greer |
| James Hiroyuki Liao | Albert Nguyen |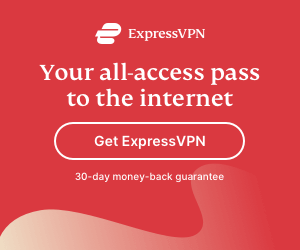 The plot of Barry Season 4
The storyline of season 4 of the show continues from where Barry season 3 episode 4 ended at. Gene duped Barry for murdering Jim Moss but it was already understood by Barry.
Barry season 3 episode 4 recap was that it was much darker and gross than the first initial ones, where the streamers saw Sally killing for the first time and Noho Hank was persuaded to blast his captors with a machine gun & flee from Cristobal.
Well, certain things I can't say, because it sets up stuff in Season 4, but I can say where Sally and NoHo Hank specifically end up this season and giving them Barry's disease, like they murder people, that was something that, as we were looking at Season 4, it was kind of going like, 'Oh, that could be interesting to just have their characters be different.'

Bill Hader
FAQs
Who were Barry season 3 episode 4 guest stars?
Barry season 3 episode 4 cast was the same, no guest stars were there.
Will there be a barry season 4?
Yes, and it will get released on HBO Max in 2023.
Will barry allen be in season 4?
Yes, Barry Allen will be seen in Season 4.
How can I watch Barry season 4 outside US?
You need to get yourself a HBO Max VPN to access HBO Max anywhere in the world & then you can watch Barry season 4 online.
What is the release date of Barry Season 4?
There is no information on Barry's release date yet.
More streaming info from Binge Access