Discovery Plus, as the name suggests brings you the factual documentaries which are fetched from the Discovery's main libraries such as, The Discovery channel, the Travel Channel, Animal planet, Food Network, HGTV, and Investigation discovery.
With these many shows and reality series, you are bound to get stuck to your screens to watch Discovery Plus programs whenever you get a chance.
Discovery became the parallel service to the HBO Max in the April of 2022. The countries where the Discovery+ is available in are:
United States of America
Canada
Brazil
Asia-Pacific
Europe
Subscription fees of Discovery Plus
Discovery + has two simple subscription plans:
$5/month with ads
$7/month for commercial free streaming
Both the plans are offered for a free trial period of 7 days.
Streaming content at Discovery+
The programs of Discovery Plus have been catered by keeping in view the audience of reality television, people who like nature related shows, educational programs, cookery shows and humor/comedy. Discovery plus doesn't offer much when it comes to dramas and soaps.
A few of the more famous programs you can catch at the Discovery plus are:
Dirty Jobs
The Crocodile Hunter (By steve Irwin)
Unwrapped
MythBusters
Luda can't cook
Monster Garage (and many more)
Features of Discovery Plus
Discovery + has its downsides too, but since this service is relatively new, Binge Access feels that it has a long was to go to improve its streaming services. This streaming service is compatible with most of the devices out there except the Sony PlayStation. Apart from this, the Discovery + doesn't offer offline downloads which can irk the users, and oh, it doesn't offer a good interface too.
Apart from these issues this streaming service can easily compete with the big giants of the streaming industry like Netflix and Disney Plus.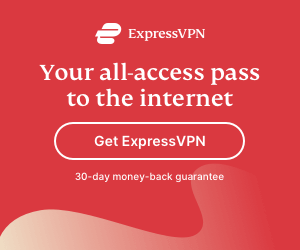 We recommend using a VPN for streaming whenever watching stuff online. By a VPN can you easily access Discovery + from anywhere in the world. So streaming Discovery plus with a VPN today.

Other How to guides on accessing content online