Azerbaijan Formula-1 GP 2022
Azerbaijan Formula 1 Grand prix which has become an eminent part of the F1 calendar every year, will be held this weekend. The qualifying of F1 Baku GP will be held on Saturday the 11th of September 2022.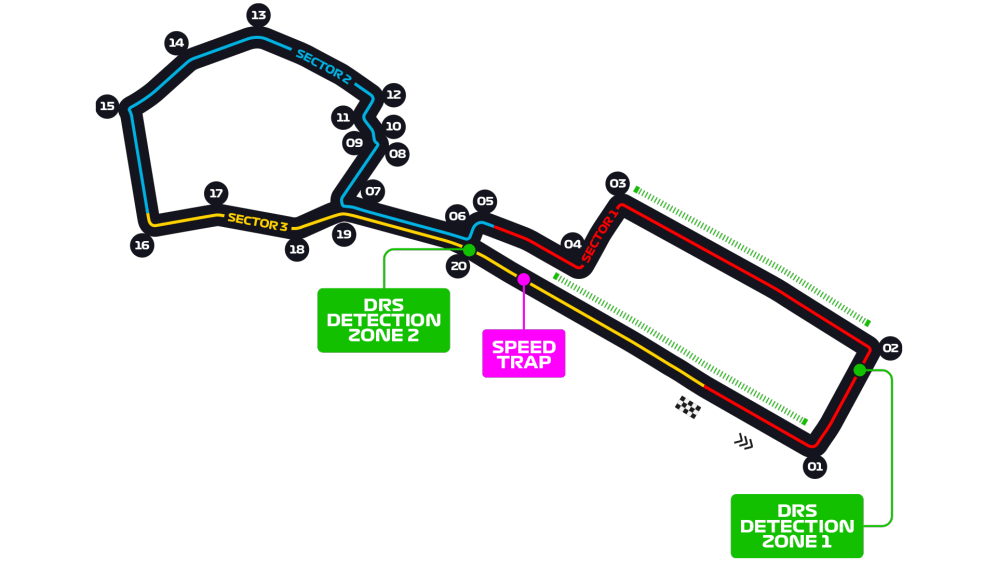 Free Practice Baku GP 2022
The free practice of Azerbaijan F1 GP 2022 sprung a little surprise for the spectators as they saw Red bull racing's Sergio Perez getting better of his Formula 1 world champion team mate Max Verstappen & as we have seen in the last race, Sergio means business.
On the other hand the Ferrari duo is also hovering around the rear wing of Red bulls in the Free practice of Azerbaijan 2022 GP with  Charles Leclerk always taking the charge over Carlos Sainz.

Azerbaijan GP 2022 Qualifying
Like before the grid setup of every race, qualifying session of Baku F1 race of 2022 means a lot. Even though this circuit is very wide and offers a lot of overtaking opportunities for the drivers in the main race on Sunday, but the grid position has its place. The car which qualifies on the top spot can dictate the pace in the race and doesn't have to deal with the traffic on Sunday.
Baku F1 GP 2022 – Sunday Race
Baku is that kind of the circuit in Formula 1 which is a very unique street circuit. It offers a lot of wife space for the drivers to overtake and has a lot of overtaking opportunities. So even if one falters in the qualifying of the Azerbaijan GP, he can always make up places with good pace on the Sunday race. With that being said, the drivers to look forward this weekend will be:
Max Verstappen because he wants to have a commanding lead in the F1 2022 World Championship
Sergio Perez, because he stated clearly that he is going to go for the championship and erase the Number . 2 status from him.
Charles Leclarc, because he knows that he is in a position to re-write his name in the history of leading the Ferrari resurgence.
George Russel, because he wants to cement his position in the Mercedes AMG Petronas Formula-1 team.
Mick Schumacher, because he has been beaten fair and square by Kevin Magnussen