Are you a fan of naughty movies with double meaning sentences? Do you like open movies which talk about open communication over condoms, sex, STD's and much more? Well, Chhatriwali is on Zee5 and this is just the perfect movie for the genre we just talked about. Rakul Preet Singh plays the main role in this movie Chhatriwali. This movie is available in India on Zee5.
The plot of Chhatriwali movie
The plot of this movie revolves around sex education but in a funny comic way, which makes it interesting for younger generation to learn from. You will get to see the romantic angle in this movie with a comedic-educational twist. Tejas Deoskar, the director who is famed for tackling the taboo & controversial topics in his movies is behind Chhatriwali too. The writers include big names like Priyadarshee Srivastava & Sanchit Gupta with Ronnie Screwvala being the producer.
Sex education is often treated as an optional course in India, which is frowned to be chosen. In this movie Rakul Preet Singh's close relative has unprotected sex that results in her getting pregnant. This is when she realizes how importance it is to educate young adults about sex education and becomes the flag bearer & takes the responsibility of spreading the knowledge of it when her close one goes through it.
A character in film Sanya, goes against the open preaching of sex education and persuades the school's policy makers to not to include this in the curriculum, as she keeps a check on things like this happening in the school. Sanya being an old school girl, always educates he married housewives about contraceptives and how to have safe sex after marriage.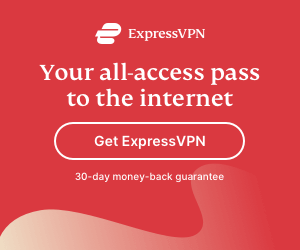 Zee5 outside India
Sadly Zee5 is only available to stream in India and is unavailable outside it, so what to do? Binge Access recommends you get Express VPN, as this can enable you to watch Zee5 from anywhere in the world & with that you can enjoy Chhatriwali movie online too.
Chhatriwali movie official trailer
The official cast and characters of Chhatriwali
| Actor | Character |
| --- | --- |
| Rakul Preet Singh | Sanya Dhingra (Chhatriwali) |
| Sumeet Vyas | Rishi Kalra |
| Satish Kaushik | Ratan Lamba |
| Rajesh Tailang | Rajan Kalra (Bhai Ji) |
| Dolly Ahluwalia | Dhingra Aunty |
| Rakesh Bedi  | Madan Chacha |
| Riva Arora | Mini Kalra |
| Prachee Shah Paandya  | Nisha Kalra |
The actors and their roles in Zee5's Chhatriwali
FAQs
Is Chhatriwali available on Netflix?
No, this movie is only available to stream on Zee5.
Can I watch Chhatriwali online for free?
Nop, you can only watch Chhatriwali if you have the access to Zee5 in country, if you don't then you can subscribe to a VPN and then stream Chhatriwali online from anywhere outside India after subscribing to Zee5.
Is Zee5 available in US?
Zee5 is geo-blocked in USA, but you can access it with a VPN and enjoy watching Chhatriwali movie.
Can I get Chhatriwali in Canada?
Sorry to say but Zee5 isn't available in Canada, but you can get it if you have a VPN.
When is Chhatriwali releasing on Zee5?
Chhatriwali was relesed on January 20th, 2023 on Zee5.
Saal ki sabse important class ab hogayi hai shuru🤩
Toh jaldi jaake dekhiye #ChhatriwaliOnZEE5, right now!

Watch Now: ​https://t.co/KTRqAybOUq pic.twitter.com/yVV6YZNGMY

— ZEE5 (@ZEE5India) January 19, 2023
More streaming info. from Binge Access