How to watch Disney Plus Malaysia from anywhere
Disney Hotstar has finally made its debut in Malaysia, offering an impressive collection of around 800 film titles and 18,000 series episodes from Disney's renowned brands. With its expansion to Mexico, UK, and Malaysia, Disney Plus is now available in 30 countries. Fans in Malaysia can now enjoy their favorite shows and movies on Disney Hotstar Malaysia.
For those who are outside Malaysia and want to access Disney Plus Malaysia content, a premium VPN such as ExpressVPN can make it easy to do so. With this VPN service, users can enjoy popular American content, including Spidey and His Amazing Friends, First Alaskans, and Pinocchio.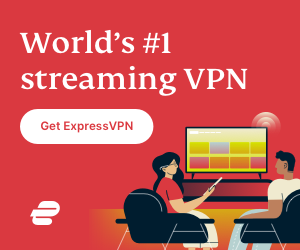 Streaming services in Malaysia
While Malaysia offers excellent free streaming services like Tubi TV and iFlix, they are no match for the incredible collection of Disney Plus. Subscribing to Disney Plus Malaysia is an excellent choice as it provides access to titles from National Geographic, Star Wars, Pixar Studios, Marvel, and Disney Original content.
This guide will provide comprehensive information about the pricing of Disney Plus in Malaysia, so make sure to read it carefully.
Subscription guide to watching Disney Plus Malaysia online
There are two ways through you can subscribe to Disney Plus Malaysia:
Sign up for Disney Hotstar with Astro
Sign up for Disney Hotstar without Astro
How to subscribe to Disney Hotstar with Astro
Disney Plus has now launched in Malaysia, and those who wish to access it have another option, which is Astro. Creating an account on the official Astro website will allow users to stream Disney Plus in Malaysia using the Astro subscription plan. Here are the steps to follow:
Log into your Astro account.
To complete the sign-in procedure, input the OTP that has been sent to your phone number via text message.
You can find the Disney Plus Hotstar app in the Ultra Box section for easy access.
Later in this blog we will tell you how much Disney+ Hotstar Malaysia costs.
How to subscribe to Disney Hotstar without Astro
You can register for Disney Plus Hotstar Malaysia by following these easy steps on the official website: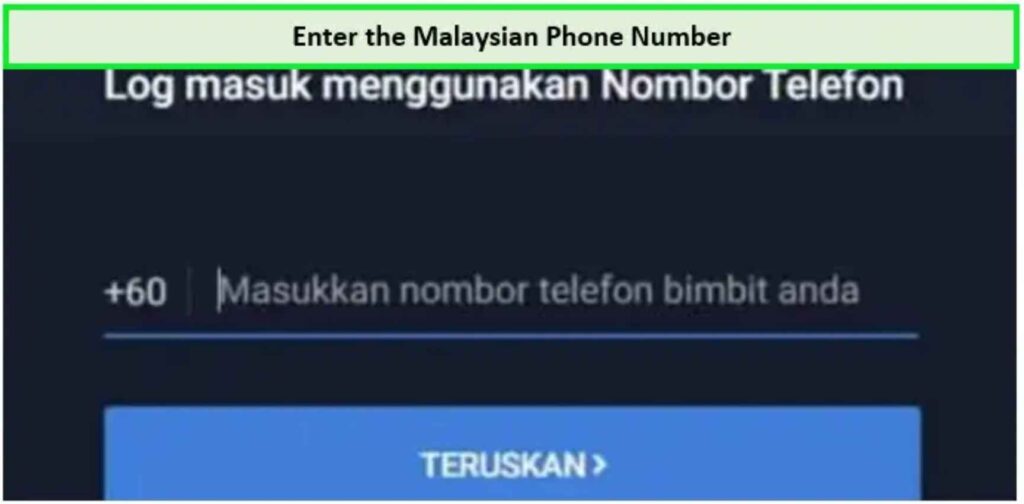 For streaming Malaysia Disney Plus, you must enter a Malaysian phone number only.
Congrats, you have been subscribed to Disney Plus Malaysia.
NOTE: In Malaysia, you can subscribe to Disney Plus for three months at only RM 54.90. You have the option to pay for it using your preferred method, which may include debit card, online banking via FPX, credit card (VISA, Mastercard, or AMEX), or any combination of the three.
Disney+ Hotstar Malaysia price
The official Disney Plus Hotstar website in Malaysia offers a 3-month subscription plan for RM 54.90, which can be signed up for on an Android phone, PC, or laptop. The subscription period of three months commences upon receipt of payment. For example, a subscription made on September 2 will expire on December 2.
When it comes to the plans of Disney Hotstar Malaysia Price, you would get two options:
The price plan of Disney Plus Malaysia purchased from the official website.
Disney Plus Malaysia price with Astro Disney Plus Pack.
Disney+ & Hotstar Malaysia price plan
The cost of Disney+ Hotstar Malaysia depends on the subscription plan selected from the official website. Below are the current Disney Plus Malaysia package options:
| | |
| --- | --- |
| Monthly price of DisneyPlus Hotstar | RM11.90 |
| Disney+ Hotstar quarterly plan | RM54.90 |
| Annual subscription | RM62.90 |
Disney Plus with Astro TV Pack price plan
Thanks to the agreement between Astro and Disney Plus, customers now have an additional subscription option to complement their existing Astro plan. If you have not yet subscribed to Disney Plus Hotstar, refer to the pricing chart below:
| Disney + Malaysia Astro package | Astro Disney Plus price in Malaysia |
| --- | --- |
| Primary Pack Astro GO | RM 59.99/month |
| Entertainment Pack Astro GO | RM 89.99/month |
| Movies Pack Disney Plus Hotstar + HBO Go + Astro GO | RM 94.99/month |
| Entertainment Plus Pack Netflix, Astro Go | RM 129.99/month |
| Platinum Pack Disney Plus Hotstar, HBO Go | RM 194.99/month |
Background on Astro and Disney + Hotstar in Malaysia
Disney Plus Hotstar is owned by Novi Digital Entertainment Pvt Ltd, a subsidiary of Star India Private Limited. The streaming platform offers an extensive collection of over 100,000 hours of TV shows, movies, and live sports coverage in nine different languages.
Astro is an authorized distributor of Disney Plus Hotstar Malaysia Astro, and is the only place where Malaysian audiences can watch global hits. The joint venture between Astro and Disney Plus was launched in Malaysia on June 1st, 2021, featuring five content hubs – Disney+, Marvel, Star Wars, Pixar, and National Geographic, making it easier for viewers to access their favorite movies and shows from anywhere in Malaysia.
Thanks to the collaboration with Astro, DisneyPlus subscribers in Malaysia now have more subscription options available to them, making the service even more convenient.
The partnership of Disney Plus Astro has enhanced the Disney Plus Malaysia subscription by providing more choices for customers.
Different shows to watch on Disney Plus Hotstar in Malaysia
Below are some of the very famous shows that are available to stream on Disney + Hotstar Malaysia.
| | |
| --- | --- |
| Spidey and his amazing friends | The Mandalorian |
| Big mouth kDrama | She was pretty |
| Nur | Kalyaanam 2 Kaathal |
| WandaVision | The Falcon And The Winter Soldier |
| Star Wars: The Bad Batch | High School The Musical: The Musical: The Series |
| Keluarga Baha Don | The Simpsons |
| 2gether: The Movie | First Alaskans |
| 7 Hari Mencintaiku | Time Traveler Luke |
Movies available to stream on Malaysia Disney Plus
There are many good movie flicks available on Disney Hotstar Malaysia. Few of the very famous ones are mentioned below:
| | |
| --- | --- |
| Avengers: Endgame | Hidden Figures |
| Talentime | The Last Duel |
| The Last Duel | Ejen Ali The Movie |
| Makmum 2 | Sa Balik Baju |
| The Favourite | Prebet Sapu |
| Aladdin | Kill-Fist |
| Showtime 1958 | Pinocchio |
Difference between Disney+ Hotstar & Disney+ USA?
Disney Plus USA and Hotstar, a renowned streaming platform in India, have joined forces to launch Disney+ Hotstar. Together, these platforms offer a vast collection of blockbuster hits and timeless classics. Disney Plus Malaysia features a variety of channels, including National Geographic, and provides access to popular Indian content through its subsidiary, Hotstar.
If you want to enjoy more than just Disney, Pixar, and Marvel movies and series, you can also explore regional programming. Additionally, if you're concerned about missing out on premium content, follow these instructions to stream US Disney+ content in Malaysia.
Is Disney+ Hotstar different from Disney+ USA?
Disney Hotstar is a collaborative effort between US Disney Plus and the Indian streaming service Hotstar, both of which offer an excellent selection of content ranging from timeless classics to the latest releases.
Moreover, Disney Plus boasts the National Geographic Channel, while Hotstar delivers a wide range of popular Indian entertainment.
Besides Disney, Marvel, and Pixar movies like Star Wars, Soul, and The Fault in Our Stars, you can also enjoy a diverse range of local programming. With a price of RM 54.90 for three months (equivalent to RM 18.30 per month), Disney + Hotstar offers great value for money.
The most notable feature of this streaming service is that once you subscribe via VPN, you can also avail a free trial of Disney Plus in Malaysia.
To learn more about the differences between Disney Plus and Disney+ Hotstar Malaysia, check out the next section.
How to watch Disney+ Malaysia abroad?
Follow the easy steps below to get the programs of Disney Plus Malaysia in your country. We tested Express VPN to stream Disney + Malaysia in US & Canada, and to access Malaysia Disney Plus in UK & Europe, and we were able to watch Malaysia Disney + outside Malaysia easily.
Sign up with Express VPN & download their app in your device.
Open the VPN application and connect to Malaysian VPN server.
Log on to the website to Disney Plus Malaysia, search for your favourite program and enjoy streaming.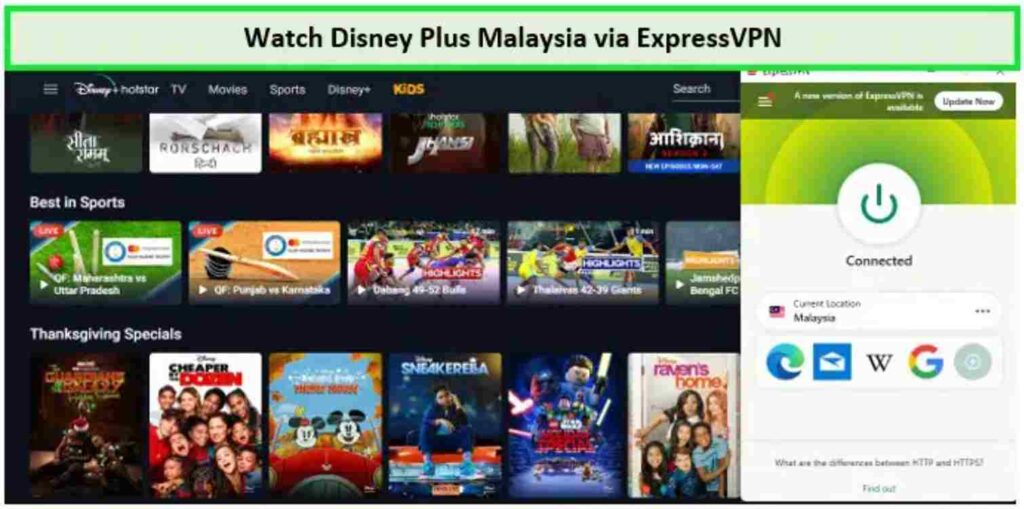 Why to use a VPN to access Disney Plus?
If you try to access Disney Plus programs from the country where they are geo-restricted at, then you will get the error of "Sorry, Disney plus is not available in your region". To unblock Disney Plus in your country you need to get yourself a VPN, that VPN will enable you to watch Disney Plus in your country.
To stream US Disney Plus Hotstar in Malaysia, a VPN is required due to copyright and licensing constraints that make it a geo-restricted platform.
The most straightforward approach to accessing Disney Plus in Malaysia involves using a premium VPN like ExpressVPN, which replaces your restricted IP address with an unrestricted one. By connecting to an American server, for instance, your VPN will conceal your IP address, allowing you to easily circumvent the restriction through a secure VPN network that will alter your IP address to an American one. It's worth noting that Disney Plus utilizes IP addresses to determine the user's geographical location.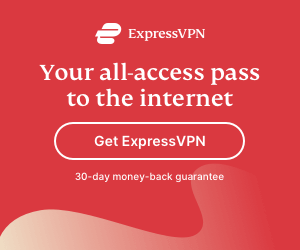 Disney Plus Not Working in Malaysia
In Malaysia, Disney Plus may not function correctly due to poor internet connectivity. Consider employing the following troubleshooting techniques:
Check the internet connection.
Restart your streaming device that you are using to watch Disney Plus on.
Reboot your internet router.
Makesure that your Disney Plus ID and password are correct.
Clear the cache and cookies of your system.
Which devices are compatible with Disney Plus?
Following devices are compatible for streaming Disney Plus on them & you can also watch Disney Malaysia on them:
Smart TVs
FireStick
iOS (iPhones and iPads)
Xbox One
PS4 & PS5
Android (Phones and tablets)
Windows 10 & 11 tablets and computers
How to download Disney Plus in Malaysia on Android & iOS
Follow the steps outlined below to connect your Android device to a VPN provider and broadcast Disney Plus in Malaysia:
Subscribe & download any VPN for Disney Plus from Google Play Store or App Store.
Install the VPN and Log in to your Disney Plus VPN with the username and password provided.
Visit the Disney Plus Malaysia sign-up page and connect to a server located in the United States (Binge Access recommends using a server located in New York).
Open your Disney plus app and enjoy streaming.
FAQs
Is Disney Plus available in Malaysia?
Yes, Disney Plus is available to stream in Malaysia.
What is available to watch on Disney Plus Malaysia?
Disney Plus Malaysia offers an extensive collection of more than 800 movies and 18,000 episodes from a diverse selection of renowned entertainment brands under the Disney umbrella, including Marvel, Disney, Pixar, National Geographic, and Star Wars.
Can I watch Disney Plus USA in Malaysia?
Yes you can, with the help of a Disney Plus VPN you can easily stream Disney + US in Malaysia.
Can I watch Disney Plus Hotstar on PlayStation?
Yes, Disney Plus Hotstar is available on P4 & PS5.
How many screens does Disney+ have in Malaysia?
In Malaysia, the device limit for simultaneous streaming on Disney+ Hotstar is set to two screens.
Why did Disney Channel shutdown in Malaysia?
As a result of Astro's Refreshed Kids Pack and Malaysia's preparation for the debut of Disney Plus Hotstar, Disney Junior and Disney Channel terminated their broadcast on the Astro network on January 1, 2021.
What payment options can be used for Disney Plus Malaysia?
Payment for Disney Plus Hotstar Malaysia is available through the mobile application via the Apple App Store or Google App Store. However, for a broader range of payment choices, you can subscribe through the desktop browser and pay using Credit/Debit Cards or GoPay.
How to watch Malaysia Disney Plus from anywhere in the world?
You can access Disney Plus Malaysia with a VPN from any country across the world.
How do I watch Disney Plus USA from anywhere outside United States?
To unblock Disney Plus USA, you need to subscribe to a VPN first, and then you watch USA Disney + from anywhere in the world.
Where to watch Malaysia Disney Plus at?
You watch Disney + (Malaysia) you need to get yourself a VPN if you are living outside Malaysia.
Which is the best VPN Malaysia?
Binge Access has lined up top 4 Best VPN Malaysia for you here. You can select of these as they work perfectly for Malaysian programs' streaming.
More streaming guides from Binge Access