Accused season 1 premiers on Hulu
A brand new show by Hulu is going to premier today on it. The new show's name is 'Accused' is brought to you by Fox & its a drama series that you can watch on Hulu at 9:00 PM (ET) every Sunday night from January 22nd, 2023. This drama show will have a story of an accused person in each of its episode & the events that unfold around him. With the strong script and powerful acting, this show promises to be a hit from its pre-hype.
The US audience will easily stream this show on Hulu and watch accused at the comfort of their homes, but what about the streamers living outside USA? Keep reading as Binge Access gives you every insight on Accused drama show and all the tricks to enjoy it from anywhere in thw world.
The plot of 'Accused' season 1
As we have already said that the plot of Accused revolves around a person who has been accused to something that he didn't do. The storyline of 'Accused' on Hulu involves the character of Scott, Ava & Danny. Scott's involved in a plot that his son is planning against his school kids. In the next episode a couple is trying to surgically fix their deaf son's hearing issue, but when the son finds it out he thinks of them negatively. Third episode shows, a teenager finds out that his dad is dating his mother's ex-caretaker and isn't amused by it.
If you are anywhere outside US & want to watch Accused on Hulu then you need to sign up for a VPN service. We recommend you getting Surfshark VPN as it perfectly with streaming the US shows outside USA.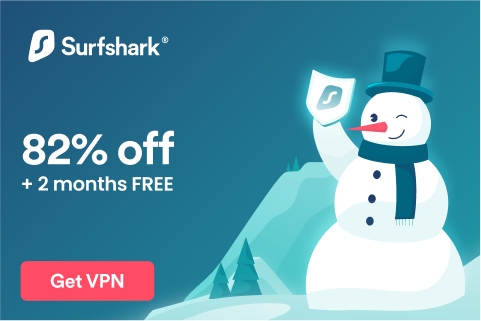 Episode schedule of Accused season 1 on Hulu
| Episode no. & name | Date & time |
| --- | --- |
| # 1 : Scott's Story | 22nd Jan. 2023 |
| # 2: Ava's Story | 24th Jan. 2023 |
| # 3: Danny's Story | 31st Jan. 2023 |
Trailer of Accused season 1
Official cast of Hulu drama show Accused season 1
| | | | |
| --- | --- | --- | --- |
| Shawn Doyle | Abigail Breslin | Neil Whitely | Wendell Pierce |
| Rhea Perlman | Michael Chiklis | Jill Hennessy | Lynn Corbett |
| Oakles Fegley | Rachel Bilson | Wendell Pierce | Margo Martindale |
| Whitney Cummings | Jason Ritter | Jack Davenport | Rhea Perlman |
| Molly Parker | Betsy Brandt | Keith Carradine | Aisha Dee |
Along with this cast the show will feature more actors too
FAQs
Why is Hulu not available outside US?
Hulu is a streaming platform made exclusivly for the audience in United States. If you want to get Hulu from outside USA then you will have to get a Hulu VPN.
When is 'Accused' season 1 releasing?
Accused season 1 drama series of Hulu will premier on 22nd of January, 2023.
What time will Accused Season 1 on Hulu come on?
Accused show on Hulu network will come out on 9:00 PM (ET)
Can I access Hulu in Australia?
You can watch Hulu in Australia only if you have a VPN for Hulu.
Where is Accused season 1 shot at?
The drama show was shot at Glasgow, Scotland.
Can I watch Accused season 1 on Disney Plus?
You can't watch Accused drama season 1 on Disney Plus, you can only watch it on Hulu.
More information on Binge Access